By Keith Massey, Ph

D

. Connect with me on Google+ and Twitter. Explore my n

ovels

at Lingua Sacra Publishing.
Alea Iacta Est - The Die is Cast. He's crossed the Rubicon. T

he rest is history.
I've designed a line of t-shirts and other products with Latin enthusiasts in mind.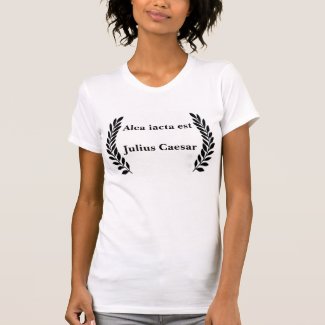 Alea iacta est... tshirts
by
keithmassey
Check out more Julius T-Shirts at
Zazzle
You can change the gender, size, color, and style of this product on the Zazzle site. Enjoy!